Our UV Universal Air Cannon Plans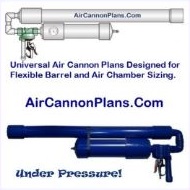 WARNING: No Liability Is Assumed By The Developers Of This Website and All Literature Is Provided Second Hand, Use It At Your Own Risk!
For Firing up to 3" Diameter Projectiles
Universal Multi Size Projectile Air Cannon Plans
How to build this Universal Air Cannon
The UV Universal Air Cannon is the perfect adjustable air cannon for universal projectile sizing.
Propelling T-Shirts, golf balls, tennis balls etc. out into the air, or just shooting old laundry around the neighborhood?
Its all fun with the UV Universal Air Cannon!

Purchase these build it yourself Universal Air Cannon Plans with fully detailed fabrication and assembly instruction for, Just $3.95
Fabrication Materials & Assembly Instructions
Are you looking for an inexpensive way to launch promotional t-shirts into a crowd? Or just trying to deliver some laundry to your neighbors house by air mail? This universal air cannon can do the trick.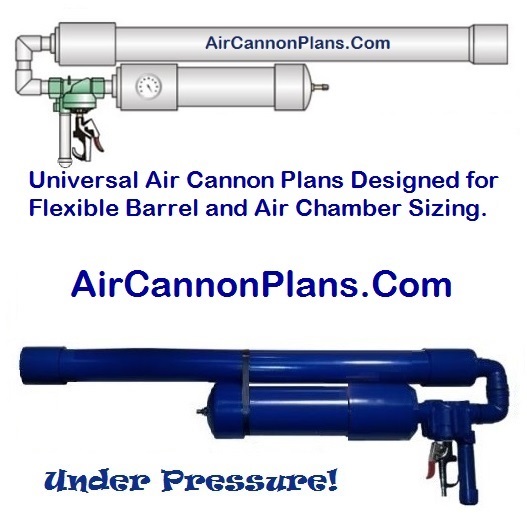 These design features and instructions offer flexibility for building a pneumatic t-shirt, tennis ball, golf ball, or any other projectile air cannon.
With the power to launch a rolled up t-shirt 100 or more feet into the air, you can imagine what it will do with a tennis ball.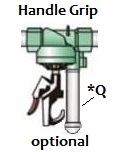 We offer these plans along with a list of parts and materials that are needed to build this air cannon that can be found at your local hardware or building supply store like Home Depot.
If you've been wanting one of these cannons and couldn't afford it, this complete set of build-it-yourself plans might be the perfect solution for you to get the job done yourself for pennies on the dollar.